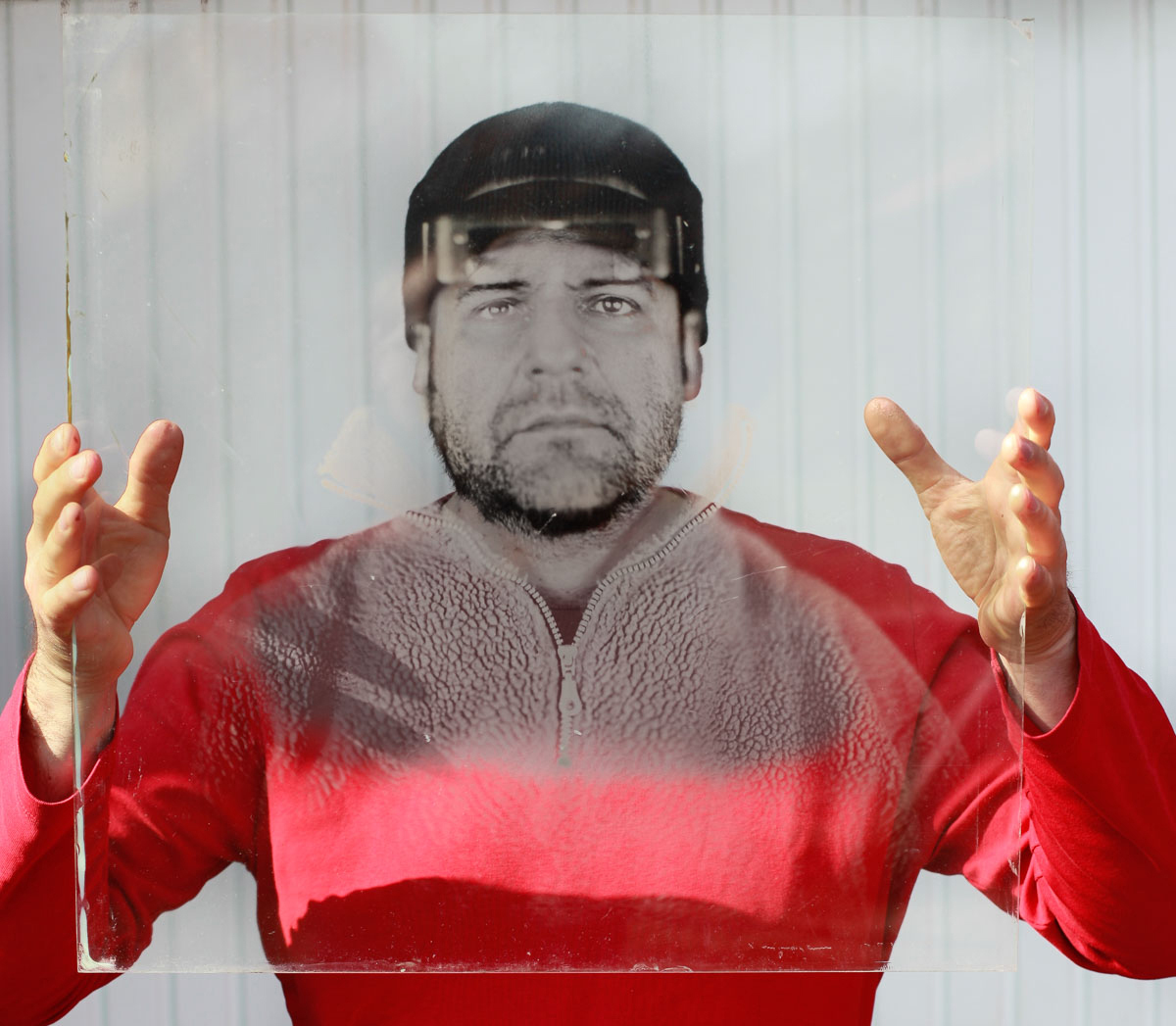 Brownhand
9 p. 17,5x21 cm clear glass ambrotype
black aluminium 14x14 inch 1/1
black aluminium 14x14 inch 1/1
black aluminium 14x14 inch 1/1
black iron 17x21,5 cm 1/1
black aluminium 17x21,5 cm 1/1
black aluminium 4x5inch 1/1
black aluminium 17x21,5 cm 1/1
black aluminium 14x14 inch 1/1
black glass 50x50cm cm 1/1
black aluminium 17x17cm 1/1
black aluminium 17x17cm 1/1
black aluminium 17x21,5cm 1/1
hEM
clear glass, 9p. 17x17cm, 1/1
Bottle, clear glass, 17x21,5cm, 1/1
Tesla
High frequency. Wet plate collodion plate+ silver gelatine print.
Hortobágy"2" 1/1
Tintype, 60x80cm
Dejavu 160508
2p., 14x14inch plates
Wet plate collodion. Tamas Kondor also known from Jancsó moovies is the founder of the band Lyuhász Lyácint Bt. He's music is defined by electronic, indrustial and noise sample baseline themes. Horroristic, industrial, paramilitary and medical accessories mass together and represented in his performances. The sets up his wearing are not just for the gigs but also play a functional role in his everyday life. Wet plate collodion.
wet plate collodion, 50X50cm, 1/1
wet plate collodion, 50X50cm, 1/1
silver gelatine glass plate, 6cmx24cm
silver gelatine glass plate, 6cmx24cm
silver and dry gelatine glass plate, 4x5 inch
wet plate collodion, 2p.8x10inch, 1/1